48th EUROPEADE IN TARTU 2011
July 20-24, 2011
Tartu is the second largest city of Estonia. Tartu, lying 185 kilometres south of Tallinn, is also the centre of Southern Estonia. The Emajõgi River, which connects the two largest lakes of Estonia, flows for the length of 10 kilometres within the city limits and adds colour to the city. The first written records of Tartu date from 1030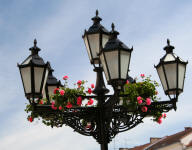 Tartu - city of good thoughts
All folklore groups from Europe are invited to 48th Europeade in Tartu 2011
Welcome to the biggest folklore festival in Europe!
TARTU TOWN HALL SQUARE
July 21-23 - performances of the groups
local COMMITTEE of TARTU EUROPEADE
meeting with president of the IEC mr. Bruno Peeters
THEATRE VANEMUINE
Vanemuine, named after the old Estonian god of music and poetry in the romantic pseudo-mythology of 19th century national awakening, is the oldest theatre in Estonia.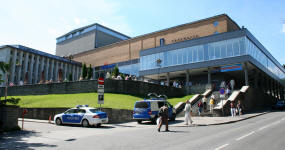 TARTU FESTIVAL ARENA
July 21 - opening of the 48th Europeade
July 24 - closing of the 48th Europeade
July 21-23 - performances of the groups
Performance's area of groups
ST.JOHN'S CHURCH
Concert of choirs
STREETS OF TARTU
Streets for Europeade parade
photos/fotod: Valdo Rebane